It has been a busy few months at Stoneham Bakehouse, with much happening. We've been baking, incorporating and further spreading the community bread message. Read our update to find out more.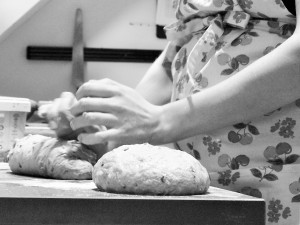 We're very pleased to announce that Stoneham Bakehouse has incorporated and now are a Community Interest Company. It's the next step on our journey to establishing ourselves as a fully functioning community supported bakery in the Poets' Corner area of Hove. As a CIC we are commited to providing bread, breadmaking and volunteer opportunities to the residents of the local area. As we grow, we'll be able to use our surplus to help deliver these commitments through subsidised opportunities.
We're continuing to have a pick up point for our bread at The Hive, with ordered breads able to be collected between 12 and 1pm on alternate Saturdays, as well as on Fridays 3-4pm.  We'll be baking pain de campagne (sourdough), seeded malthouse and light rye loaves every bake, with bagels and the #fridaybun available on Fridays.  If you're interested in buying bread from us then we'll have an order form in the Hive, or you can email orders to us on orders@stonehambakehouse.org.uk. To see when we're baking, and what you can order, you can visit our buy bread page.
After the success of our Seeded Malthouse loaf to accompany their soup, The Hive has updated their menu and is featuring our bagels on their Summer Menu.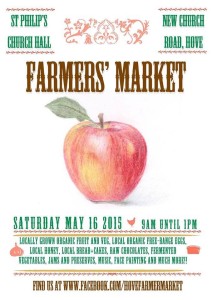 As you may have seen, we'll be having a stall at the inaugral Hove Farmers' Market on the 16th May. This is a great opportunity to get our bread to more of the community, and talk about the project to people. We'll be using Pizzaface's oven, and will bake to order as normal, as well as baking a number of loaves for the Farmers' Market.
Do come along and say hello, try some of our bread, and maybe buy a loaf.