Over the last month we've baked bread, taught breadmaking, and worked with young and old alike. We've even been at the West Hove Infant School Summer Fair yesterday. Read on to update yourself about the Bakehouse.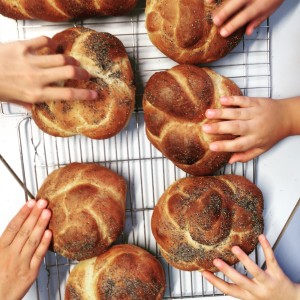 The last week has seen the end of the Mens 50+ Bread Talk project with Impact Initatives at St John's Cafe and Centre. It was a very successful series of sessions; seeing a group of men making everything from flatbreads, to wholemeal loaves, to Chelsea buns. Throughout the sessions there was plenty of talk too, as the group connected and learnt new things. We've also finished the Playdough group at Hove Juniors Portland Road, with it arriving at the Holland Road site in September. The children have loved the sessions, especially sharing the breads with their classmates.
There are now a number of ways to buy bread from us;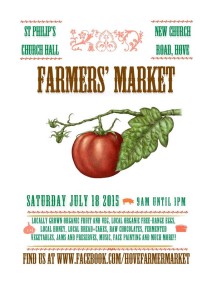 Order bread during the week and collect it  from The Hive on Friday afternoons and alternate Saturdays.
Buy bread at the Hove Farmers' Market on the third Saturday of each month (July 18th, August 15th), and you can even buy our bread as toast at the pop-up cafe they have.
If you're interested in buying bread from us then we have an order form in the Hive, or you can email orders to us on
orders@stonehambakehouse.org.uk
, or phone/text 07786927110. To see when we're baking, and what you can order, you can visit
our buy bread page.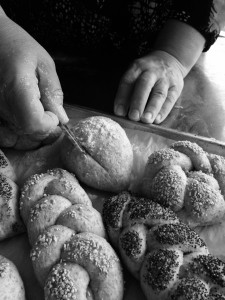 Our
Everyday Bread workshops
have proved popular with participants, as this testimonial shows;
"lovely lunch, very relaxed atmosphere, perfect for newbies and more experienced bakers alike"
. We cover the basics of fermentation, kneading, shaping and baking, with all participants leaving with a bag of bread. If you're interested in learning to bake, we've got a few places left on our Everyday Bread workshops for Tuesdays August 11th and September 8th between 10-2. You can book via the workshops section of the website. We're also looking to do other workshops in the autumn. What would you like to see us offer? When would you like to come? Is there a type of bread you'd like to know how to bake? Let us know.
It's great to have Stoneham Bakehouse growing, with members of the community getting involved in different ways. Our fabulous volunteer bakers continue to do a brilliant job, both baking and selling our community made bread. Others have offered specific skills from bookkeeping to design. A big thank you goes out to Rob Robinson who has been working on our new logo and other branding. I'm sure you agree its looking great, and I know the volunteers are looking forward to it appearing on t-shirts and aprons soon!
We've got lots of exciting ideas in the melting pot to make buying bread easier for you, from electronic payments, to subscriptions and loyalty cards. Stay tuned for more developments.Thank you for your continued support for Stoneham Bakehouse. It means a lot to me to know that the community is buying into the idea and looking to be involved. We really want to be able to bring breadmaking back into the community, involving as many people as we can, and enabling them to benefit from the benefits bread brings to our wellbeing.Simon